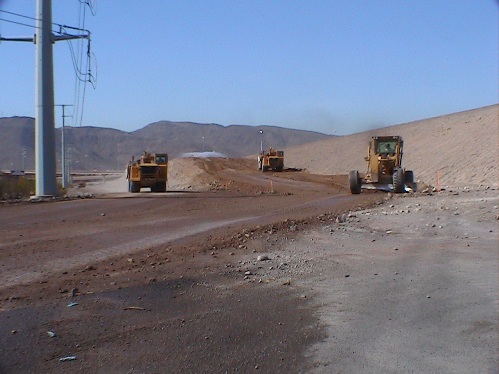 The restoration effort was led by a world-class team of experts with a wealth of experience in environmental and land-use planning.
The key elements of the restoration were soil cleanup, soils and groundwater testing, and the construction of a permanent, engineered Corrective Action Management Unit (CAMU) to house soil removed from the site. The CAMU is located west of Boulder Highway on private land within the industrial complex. It is lined, capped and monitored in full compliance with all applicable regulations.
The restoration process itself was very simple. Large trucks were used to haul the unclean soils from the site to the CAMU. Once the soil was removed, samples of the ground remaining were taken and tested to determine whether they meet the standards required to allow for future development. If they did not, the process was repeated until the results meet the U.S. EPA and the NDEP's development standards.